$25 OFF ALL ORGANIC PILLOWS!!
Now for a limited time grab any and all Organic Pillows for the low price of $44.99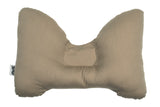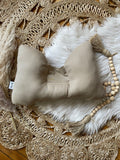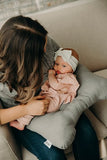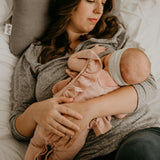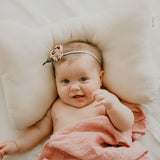 ZzzPal
ALL Organic on SALE!!!
Our Collections
We offer a variety of fabrics and styles all made right here in the USA.
Testimonials
Tested and approved by mamas (and babies)!
This pillow is wonderful for nursing moms! It provides just the right amount of neck support and is so so comfortable. I'm so thankful I have this pillow when I feed my son, especially during those long nights. I can't tell you how often I've napped on this chair with my Zzz Pal after nursing. My husband even asks for it when he naps on the couch!
Being a nursing mama & being up multiple times a night, I love reaching for my Zzz Pal to give my neck & back the support it needs whilst doing so. It truly is the best pillow I've ever used when it comes to support. ❤️ Highly recommend!
Before I found ZZZPal, I remember I used to just push through the pain during those middle of the night feedings and it was hard for me to enjoy those moments with my baby. I am SO grateful I found ZZZPal. Both me and my baby are so much more comfortable and happier. Now I cherish all those moments with my baby because I am just as snuggled in as she is in my arms! 5 stars all around!! 
I love how the ZZZPal is versatile to use for both me and my baby. From feeding, to nap time, to just lounging around the house, we use the ZZZpal constantly! 
"I got my wife a ZzzPal as a gift before we had our first born. She absolutely loves the ZzzPal and uses it both for herself and to support the baby. I ended up falling in love with the ZzzPal myself so we ended up ordering another one. I use to personally while I am feeding our baby, but also while watching TV because it really is SO comfortable and supportive! Highly recommend!!"